Step into your comfort zone with office booth
Some say that in order to grow, you undoubtedlymust step out of your comfort zone. Some people say that in order to thrive, you undoubtedly need to step out of your comfort zone.
This may be true, but we believe that to grow as an employee, you must do just the opposite.
A modern office space is anything but peaceful.
Don't you wish you could just close the door on all this chatter and work in peace? Now you can do this without leaving the office. Step into your QBBY sound-proof pod and focus on that report or make that important phone call. Step into your comfort zone.
of employees deliver higher quality work after reducing workplace distraction
time needed to refocus on a complex task after being distracted
of employees say office distraction makes it hard to conduct video calls
of employees say office distraction makes it hard to conduct phone calls
Best of both worlds
The pandemic has taught us that working from home certainly has its benefits in terms of employee productivity and focus. But we also learned that when it comes to brainstorming and coming up with creative ideas, nothing beats the good old invigorating office atmosphere.
So, why not have both? Impossible? Not with QBBY pods!
Their design gives the employee a distraction-free place to focus on a given task without leaving the office. Smart and portable, they can be placed anywhere in the office without the need for expensive construction works.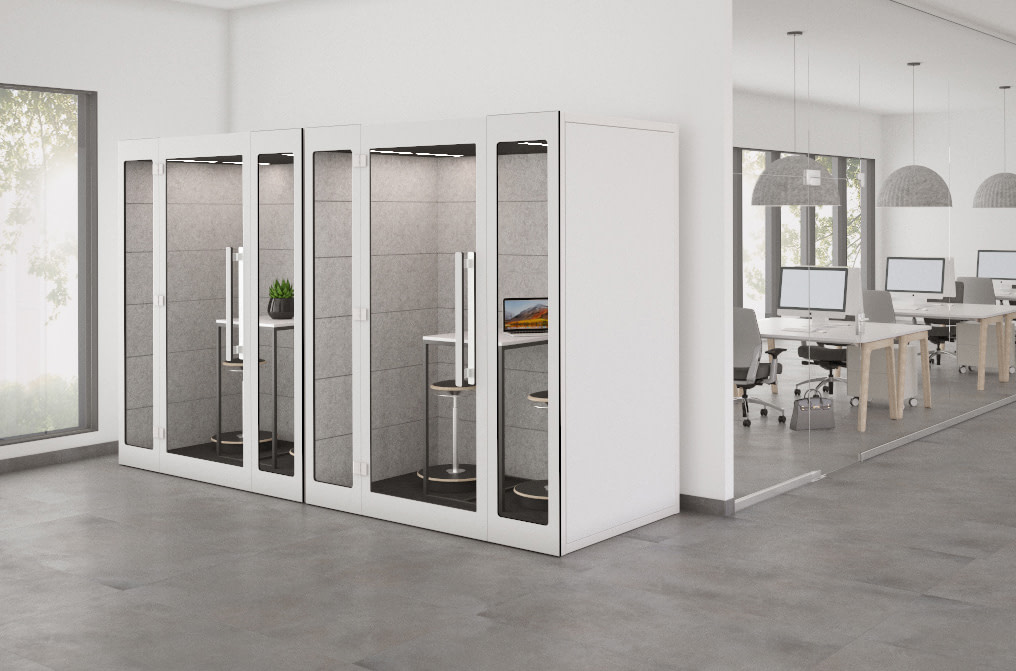 Download Catalog
QBBY acoustic booths for conversation, work and meetings.
choose a QBBY that meets your needs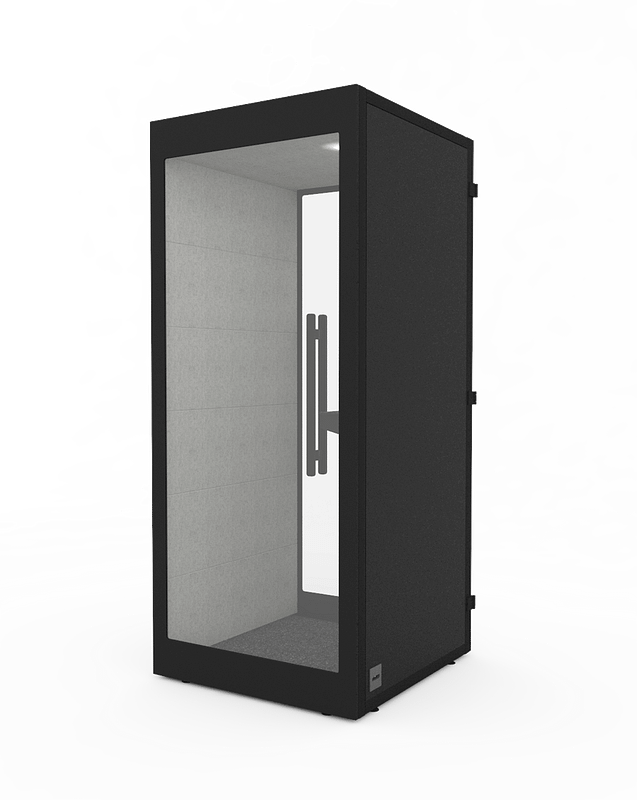 QBBY S+
Simple and effective. Your personal comfort zone when you need to make an important call or focus in peace.
View the product
QBBY M+
One-on-one meeting booth. Ideal for intense, private discussions and collaboration.
View the product
QBBY L+
Great small conference room. Perfect for brainstorming, video conferences and team meetings.
View the product
QBBY – a sum of great ideas
Smart solutions
Improved productivity is a result of user-friendly design and well-thought-out technical solutions.
Responsibility

QBBY pods are not just environment-friendly, but employee-friendly too!
Health
Ergonomics is key to employee productivity and well-being. QBBY pods offer just that and more.
Acoustic isolation
Unrivalled comfort and privacy thanks to a both-way insulation.
Agility
Easy to set up, modify and move. A truly flexible office solution.
Performance
Ability to focus results in better productivity, efficiency and generates more money for the company.
Partnerships that bring us even closer to you!
QBBY means highest quality materials, latest technologies and striving to suit all your needs. But even the best product fails when it cannot reach those who would benefit from using it. That's why we have partnered with the biggest and most demanding brands to deliver QBBY phone booths straight to you office.
Contact us and we will help you set up a comfort zone in your office
Have some questions?
GRZEGORZ STEFAŃSKI
SALES MANAGER
phone: +48 665 299 999
e-mail: g.stefanski@perfecta.com.pl
TOMASZ BANAŚ
SALES TEAM LEADER
phone: +48 665 066 666
e-mail: t.banas@perfecta.com.pl
Perfecta Sp. z o.o. Sp. k.
Łany, ul. Wojnowska 8
55-002 Kamieniec Wrocławski
+48 71 344 99 98
Contact us
Get access to the Partner Zone!
Log in to the Partner Zone and get more information about the technical possibilities and configuration of our acoustic booths.